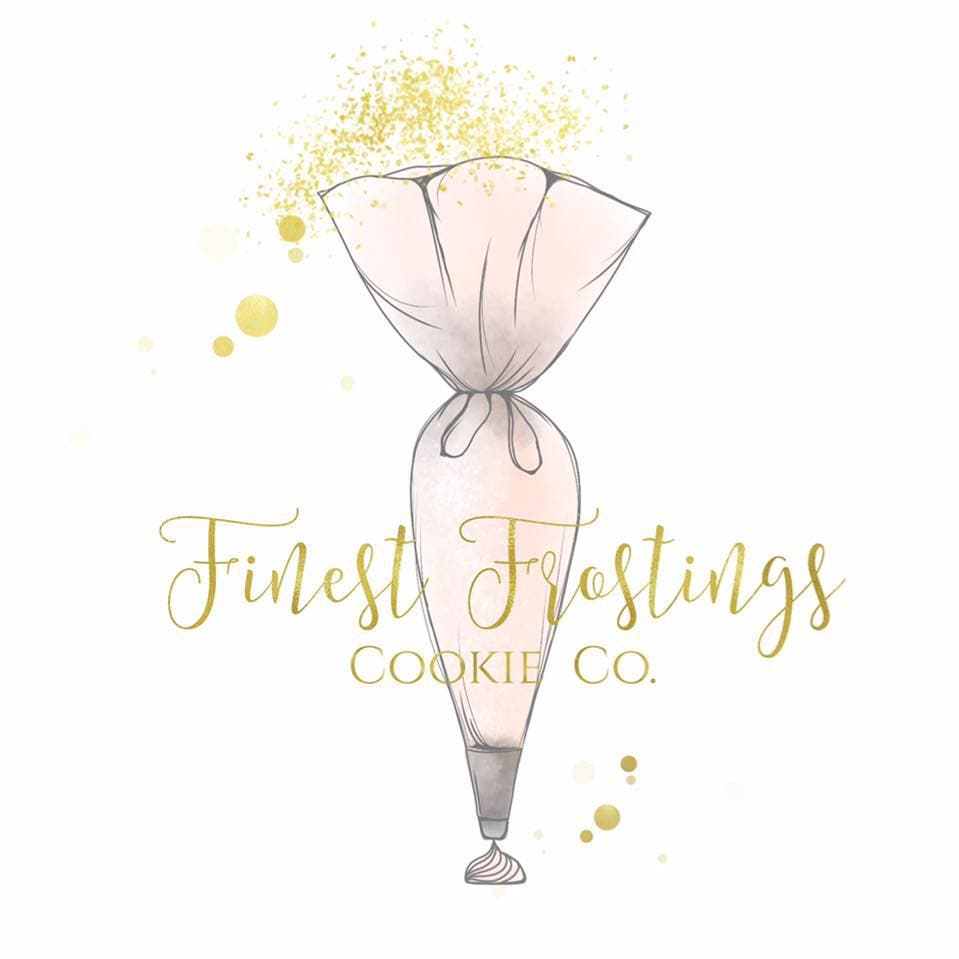 What makes a special event memorable? For some, it's the perfect blend of the company around you and the thought behind every little detail. The detail — that's where Elizabeth Fragulis of Finest Frostings Cookie Co. comes to mind.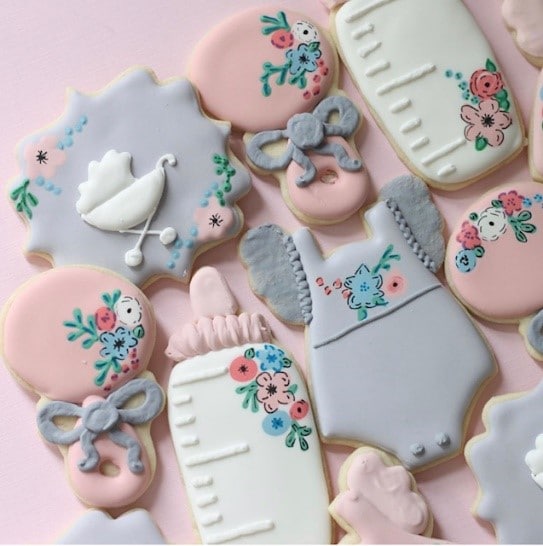 Elizabeth Fragulis is the owner and baker behind these delectable and beautiful cookie creations that are baked fresh to order here in Atlanta. She artfully crafts small batches of vanilla sugar cookies for birthdays, baby and bridal showers, graduations, holidays and any special occasion on your calendar.
We had the pleasure to speak to Elizabeth about her local custom cookie business and we'd love to spread the sweetness along to you. Keep reading to hear a little more about Elizabeth's journey and how you can add darling detail to your next special occasion!
Tell us about Finest Frostings Cookie Co.
I'm a cottage food baker, meaning I operate in my home and follow all the guidelines that it takes to run a business from home. I make small batches of custom cookies, orders from a dozen to five dozen, for any special event. From graduations, to birthdays, showers and corporate functions, you name it. I'm also the owner, baker, order taker, everything. It is truly a one-woman show.
These are all so beautiful and different, tell us what makes these cookies special?
The cookies are unique because they're baked fresh to order and each cookie is a true labor of love. The labor of love begins with the customization for my clients, being able to choose different shapes and cutters, down to the individual attention to each piece.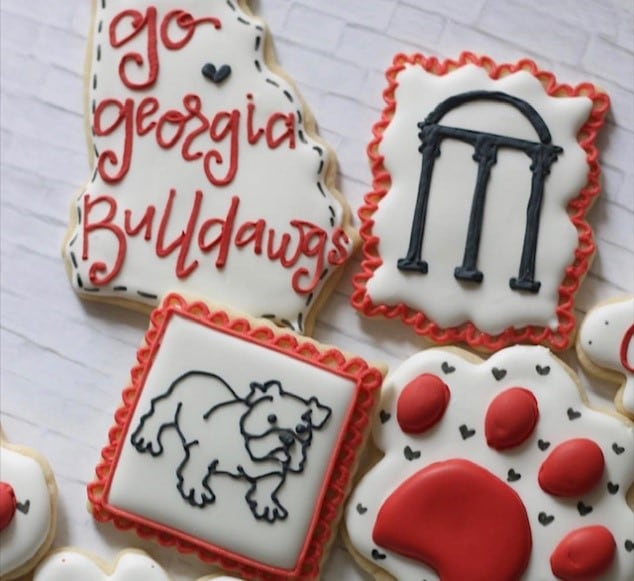 People have ordered custom cookies shaped like vodka bottles with their names on it, custom cookies to announce pregnancies, cookies addressed to each family member, custom cheer squad ones with pom-poms, cartoons, Star Wars, hot air balloons, pumpkins and more. I can create anything tailored to every party.
How did you get started?
Well I was a stay-at-home mom and a teacher for 10 years. I just got tired of the routine and needed something to stimulate my mind. When my daughter was being baptized I wanted to order custom cookies and I could not find anybody in Atlanta to do it. None of the big bakeries did custom cookies at the time, so then I turned to look at shipping for online companies and the shipping was so expensive. So I thought, "these are just sugar cookies. I can do it!" So I started practicing and I made test batches over the course of a couple years just for friends and families. Then in February of 2017, I opened up officially for order and it has taken off from there. I've been really fortunate to have a great client base that has kept me really busy. Now it's my job full time!
What is the most rewarding aspect of your business?
The most rewarding part to me is knowing that I built something from the ground up and I'm able to bring joy to customers and be a part of their most treasured celebrations.
What does being an Atlanta business-owner mean to you?
Being an Atlanta business owner means providing the ultimate customer service and experience, and making sure that each client is thrilled with their purchase enough to come back again.
What does a typical workday look like for you in the baking lab?
A typical workday is completing between two to three custom orders from baking first thing in the morning to flooding the base layer after I drop my girls off at school then using the afternoon to add all the details. Somewhere in there I try to get to emails and Instagram questions and my goal is to always be done by the time my girls get home from school.
How can people place orders?
You can find me on Instagram and Facebook. From there, you can send a message or use the e-mail buttons if you prefer e-mail.
My social media handles for Facebook and Instagram is @finest.frostings.cookie.co where you can inquire about custom orders.
Looking for a safe alternative? You'll be happy to know that these cookies are all individually sealed and bagged so they are a very safe item. And when it comes to delivery or pick-up, it can all be handled contactless. Customers can have peace of mind knowing Elizabeth's the only one handling the food start to finish.
CONTACT INFO
Name: Elizabeth Fragulis
Suggest a Story: If you or someone you know would like to be featured in our Small Business Spotlight, please e-mail:
karinnc@jimellis.com
.