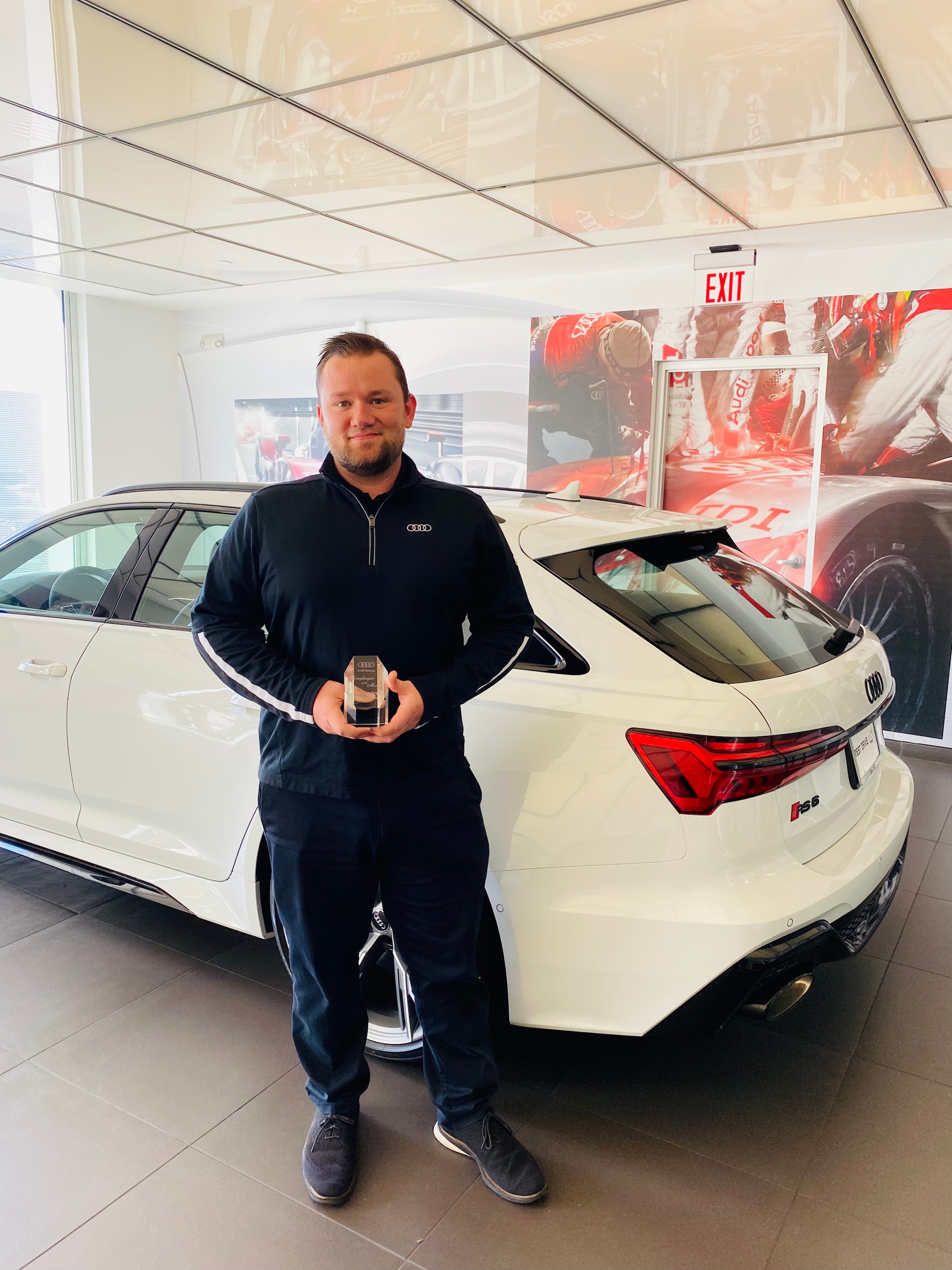 K.C. Ansley is our September Employee of the Month. K.C. is a Service Advisor and has been on the team since April 2019. He was nominated by General Manager Rob Waggoner who received a letter of gratitude from our client, Mr. W., who had this to share about K.C. after a mechanical breakdown (in addition to his kind thoughts about Claudette at our front desk).
K.C. LISTENED and then owned the situation. He called me on a regular basis, kept me updated through texts and assured me every step of the way. He was always humble and a true professional. When my vehicle was ready, he arranged a "Lyft" driver to pick me up at my home and transport me to the dealership to pick up my car. By the time that I made a right turn out of your dealership, Jim Ellis was now my favorite car dealership and the one that I would absolutely recommend to friends and family —all thanks to your two exceptional employees. In the course of owning from a Bentley to a Beetle I have had the opportunity of interacting with various service advisors and receptionists; Mr. Waggoner you have two of the best.
Thank you K.C. for giving your best. We are thrilled to have you representing Audi Atlanta!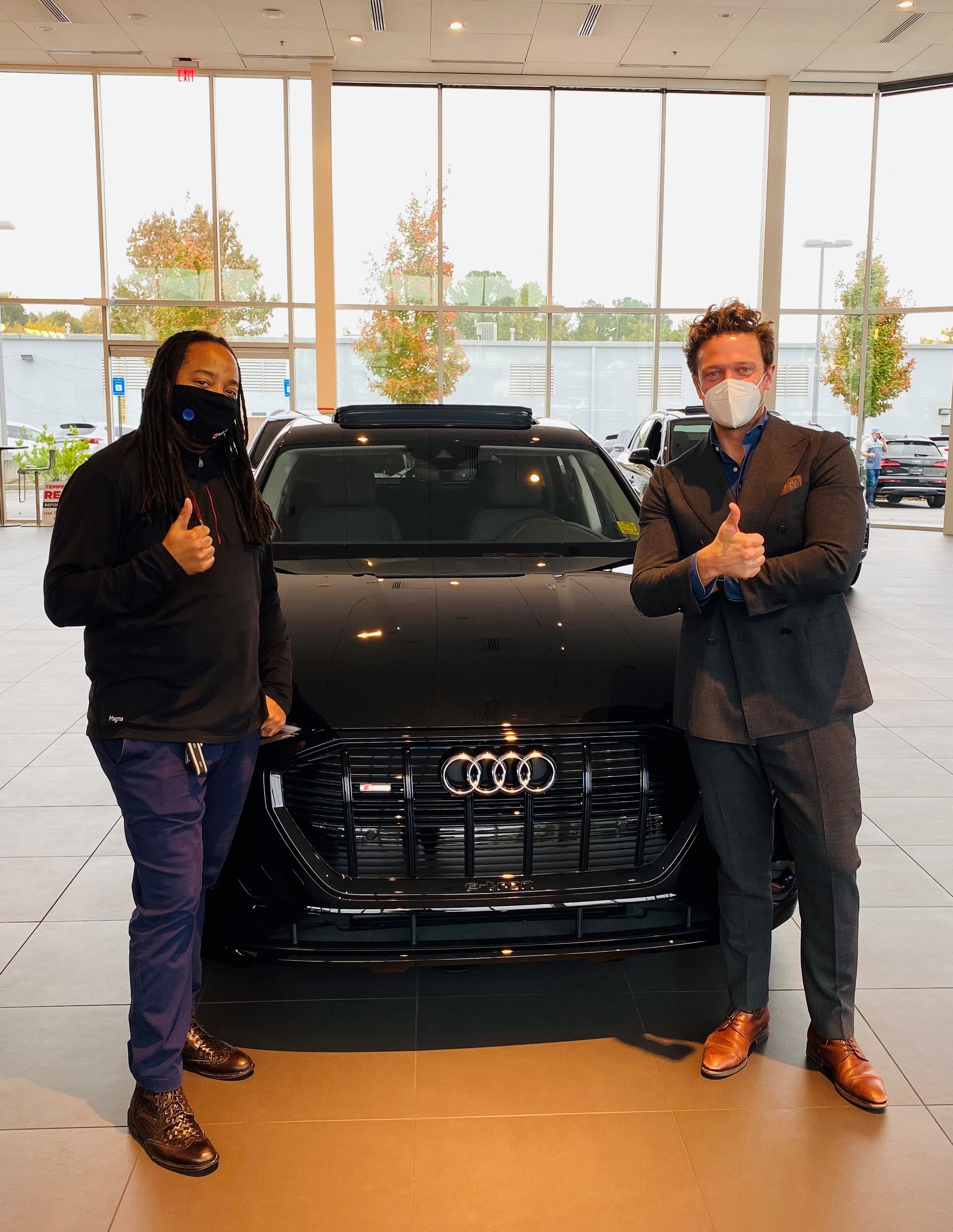 Justin Lloyd was selected as Employee of the Month for October. If you are having a Déjà vu experience reading this article, it is because you recently read about Justin as Employee of the Month for outstanding customer service with home deliveries and virtual demos this spring! Justin began his career with Audi Atlanta in August 2016 as an Audi Technician and transitioned from service to sales in December 2019. He is always willing to help any customer and has also been an indispensable asset to his fellow salespeople when it comes to any service related knowledge. Late this summer, Justin shifted gears from assisting our clients in the showroom to helping our online customers. In just his first full month, with focus and drive, Justin rose quickly to the top of the ranks of the Internet Team. Justin truly sets a great example and demonstrates what is possible when you have a passion for the product you sell and the customers we serve!