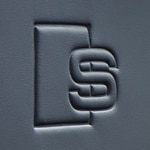 The luxurious Audi S5 Sportback exists at the forefront of automotive design innovation. This uniquely capable vehicular marvel boasts a ton of righteous flair. Here are a few reasons for Atlanta to get excited about this fearlessly impressive ride.
Audi's one-of-a-kind S Sport Seats are decadently featured, and they showcase significant lumbar support with built-in massage functions. With remarkably distinctive aerodynamic contours, the luxurious seating arrangements add extra levels of visual appeal. Two stunning color schemes are available. The eye-catching Rotor Gray selection provides bright flair alongside bold Anthracite Stitching. Meanwhile, the classic Black edition exudes sharp style with the stitching shrewdly amplified via an understated Rock Gray accompaniment. Elevated sophistication can be imbued by upgrading to Fine Nappa leather.
As Audi Atlanta can demonstrate firsthand, top-notch personalization is another core offering of the S5 Sportback. There are countless refined interior and exterior customizations available through the exclusive Audi Genuine Accessories catalog.