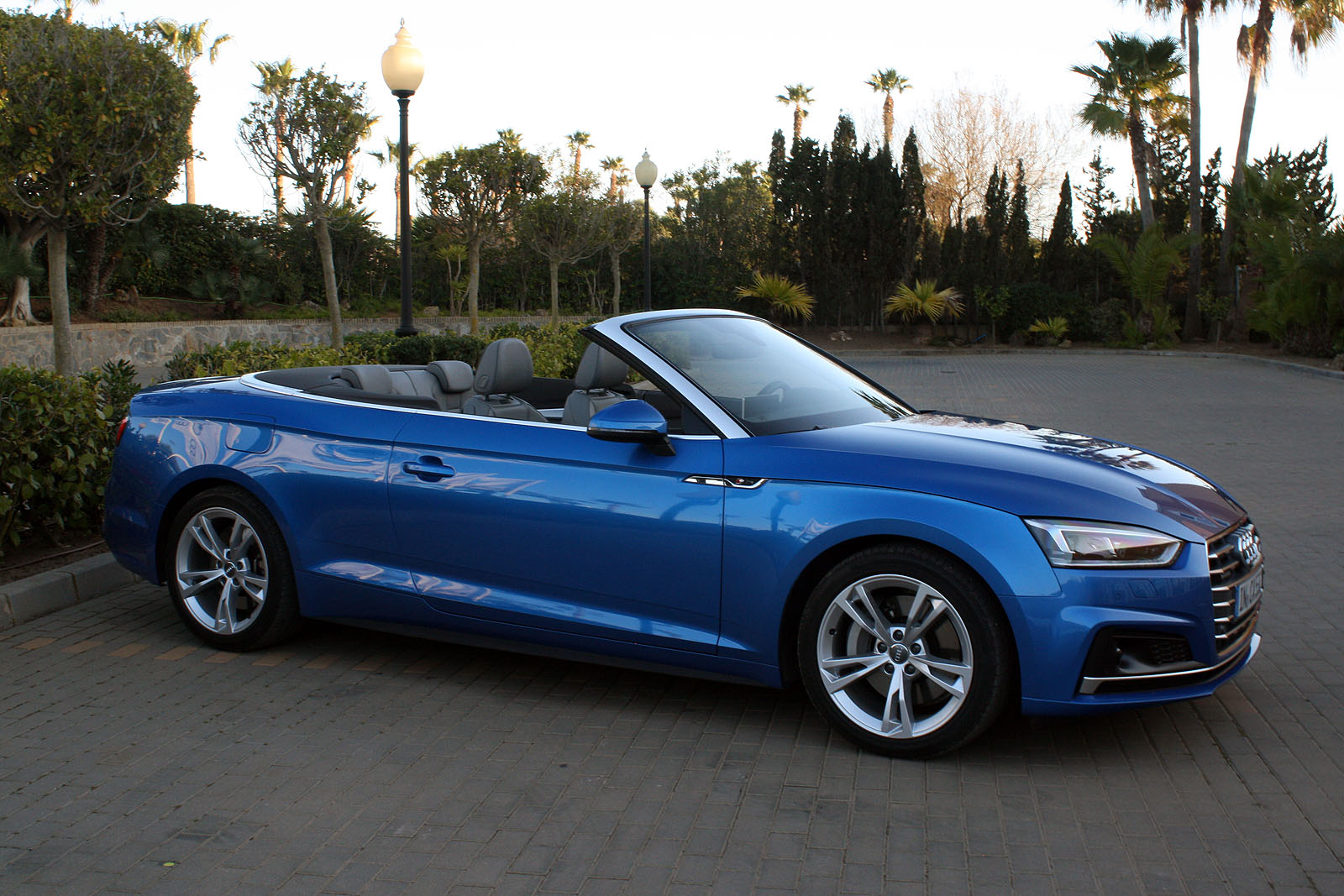 Audi vehicles are a beautiful combination of luxury and sport, and this summer weather offers the perfect opportunity to show off your compact sports car. The only question is which one should you choose: the Coupe or the Cabriolet?
The Cabriolets are Audi's convertible models and include the Audi A5, Audi S5, and the Audi A3. Imagine driving the streets of Atlanta in a vehicle that offers all of the comfort, style, performance, and luxury iconic of Audi, but with the added summer cool-factor of being a convertible. Each of the three convertible vehicles is available in different trims, offering different levels of Audi performance and luxury to satisfy your lifestyle.
Audi's Coupes on the other hand, are hard-topped and are also available in multiple different options. While the A5 and the S5 are both available with a soft or hard top, Audi's list of Coupes includes their iconic and eye-catching Audi TT, Audi TT RS, and the epic Audi R8. These models may trade the convertible option, but it is well worth it for the extra level of power.
No matter whichever you prefer, Audi's Coupes and Cabriolets both provide amazing settings for an uncountable number of summer cruises. Visit Audi Atlanta today and take a test drive in one of our Cabriolets or Coupes, and experience them for yourself. For more information on our current inventory of Cabriolets and Coupes check out our website at https://www.audiatlanta.com/new-inventory/index.htm?search=&bodyStyle=Cabriolet&bodyStyle=Convertible&bodyStyle=Coupe&saveFacetState=true&lastFacetInteracted=inventory-listing1-facet-anchor-bodyStyle-0.