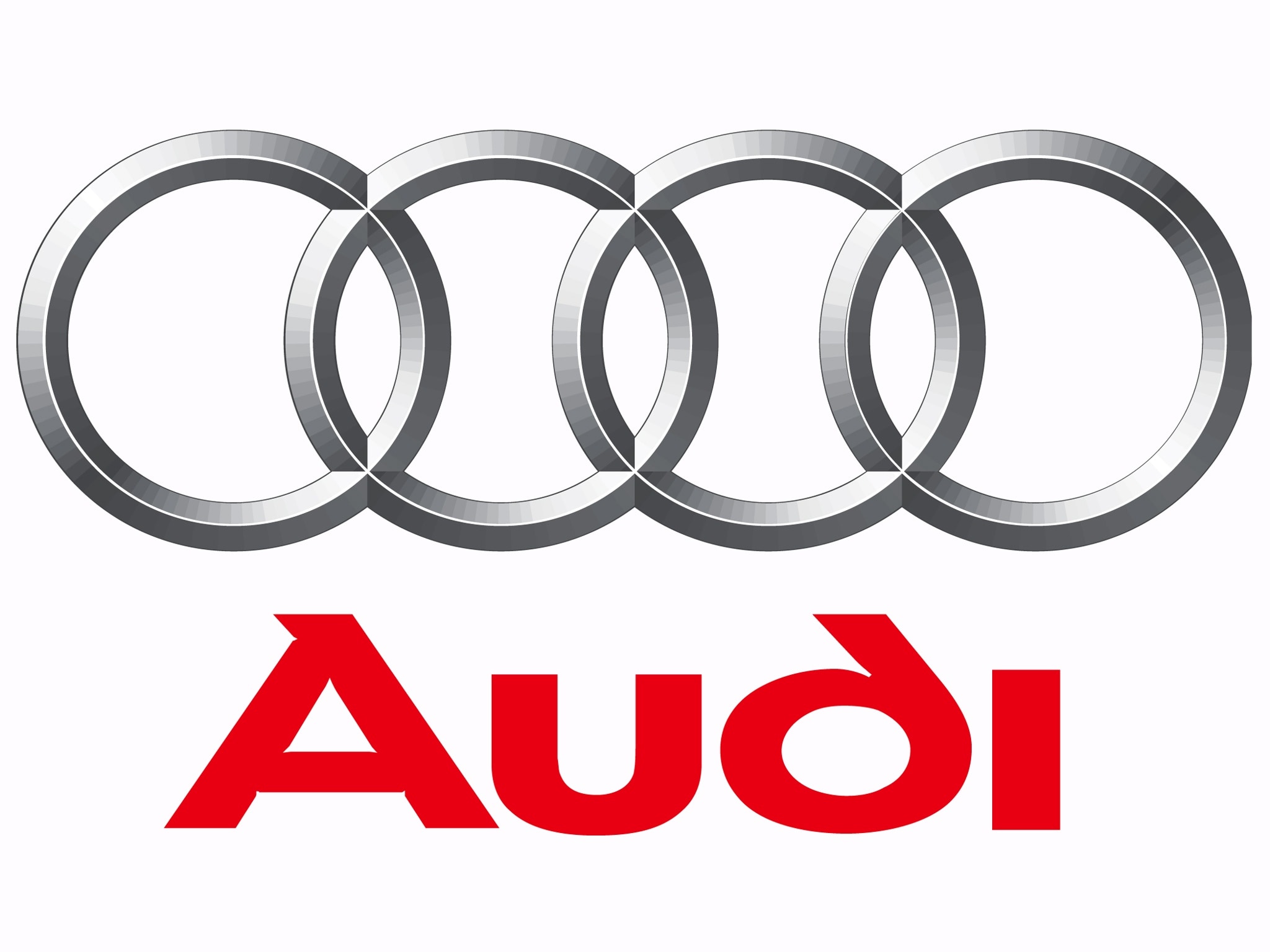 There's a great deal to a business logo. This is the symbol that will become synonymous with a brand. It must be simple yet iconic. And it does not get much more iconic than Audi – the four, interlocked rings stand out in a crowd, and offer instant brand identification. However, there's more to the Audi logo than just savvy design. Its logo speaks to the history and legacy of this luxury brand.
While the four-ring logo might immediately identify a car manufactured by Audi today, that was not always the case. In fact, it initially represented not one automaker, but four:
By the early 1900s, there were already several automakers in Germany. In 1932, these four came together to form the Auto Union. Although our brands retained their brand names, the group allowed for a more centralized development. As an example, some Audi models employed engines by Horch or Wanderer.
Over time, the group would change, eventually evolving into a single company: Audi.
But the story of Audi would not be possible without August Horch, the man behind the brand, and one of the pioneers of German automotive technology during the 20th Century.
Born in Prussia in 1868, August Horch worked as a blacksmith before earning his degree in engineering at the Technical College in Mittweida. Later, he worked in shipbuilding before eventually working for Karl Benz on automobile design and manufacturing. He founded A. Horch & Co. and built the first Horch automobile in 1901. Horsch left the company in 1909 due to disputes with his business partners.
In 1908, just one month after leaving Horsch & Co., Horsch established a second car company. Because his surname was already in use, the new company was named Audi, the Latin translation of Horch's name.
In 1920, Horch left Audi to work a series of one-off jobs and write his autobiography, which focused on the two automakers he had founded. However, Audi would not remain separate from Horch for very long.
In 1932, Horch, DKW, Wanderer, and Audi came together to create the Auto Union AG. The combined might of these four companies allowed Auto Union AG to become the second largest automaker in Germany at the time. In a way, it was the German equivalent of today's General Motors – an umbrella brand covering a wide range of other brands.
Each brand had a specific market segment. With the Auto Union AG, the division was as follows:
DKW would focus on small cars, as well as motorcycles.
Wanderer would focus on building midsize cars.
Audi would build luxury, midsize cars.
Horch would focus on high-end luxury cars.
Although the automaker offers more than just midsize luxury cars, they do constitute the "bread and butter" of the company's line. The company's full line has grown to include racecars, compact sportscars, SUVs and more.
WWII and Beyond
After the group's formation, the advent of World War II had an impact on the Auto Union, and it struggled after the conclusion of the war. While the group continued to operate, financial woes plagued them, and as a result, their vehicles became lackluster. Audi was purchased by Daimler-Benz in 1958 but was sold off to Volkswagen less than a decade later in 1965.
Unlike Daimler, Volkswagen focused on using the Audi brand, which led to successes like the birth of the Audi 72 and the Audi 100.
In 1969, Auto Union welcomed NSU to the fold, making the official name to Audi NSU Auto Union AG. By 1885, the Auto Union and NSU brands were essentially dead, while Audi continued to thrive, and the name was changed simply to Audi AG.
Audi Today
Today, the Audi name is alive and well. It has become synonymous with performance and luxury and still manages to evoke the original four brands of the Auto Union. In a sense, the Auto Union still exists. Audi is owned by the Volkswagen Group, which also owns Bentley, Lamborghini, Bugatti and Porsche, and Volkswagen.
Audi itself remains committed to creating innovative products filled with groundbreaking technology and design. Audi's focus is on developing reliable artificial intelligence.
Audi continues to be shaped by its history while innovating and evolving at the cutting edge of technology. Audi's iconic logo may continue to evolve with the times, but the automaker's roots will remain firmly rooted in its rich history.
Source:
https://www.roadandtrack.com/car-culture/videos/a32673/heres-why-audis-logo-features-four-rings/
http://www.autonews.com/article/20091019/OEM/310199845/how-audi-got-its-name----and-its-4-rings
https://en.wikipedia.org/wiki/August_Horch
https://en.wikipedia.org/wiki/Auto_Union_racing_car
https://www.audi.com/corporate/en/company/history/companies-and-brands/four-brands-four-rings.html
https://www.quora.com/Why-does-Audi-have-four-circles-as-its-symbol
https://www.audiusa.com/about/audi-history
https://www.revolvy.com/page/August-Horch