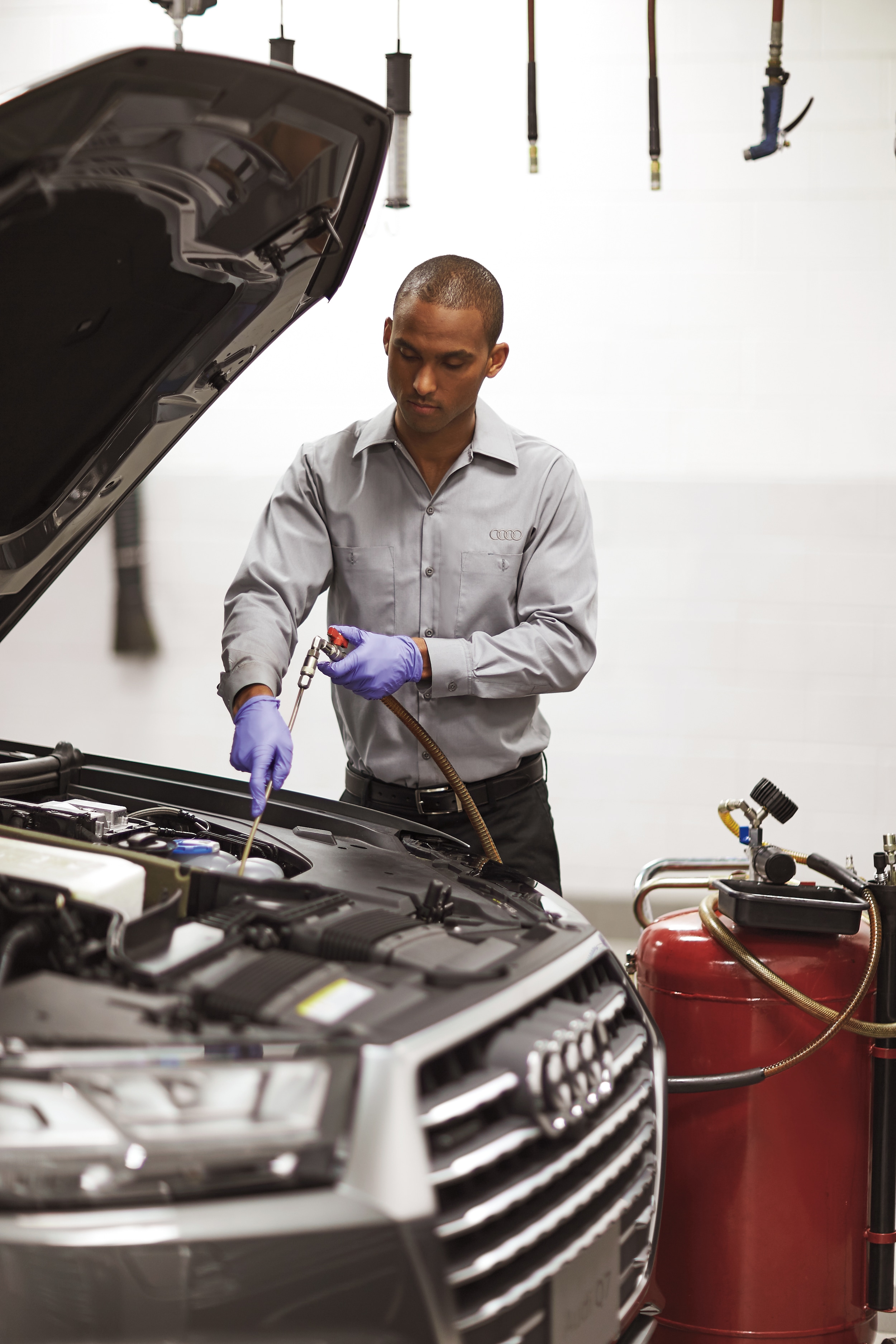 No matter how many miles you drive in a year, annually scheduled service is the best way to keep your Audi safe and well maintained. With Audi Care pre-paid scheduled maintenance packages, you can easily save up to 40% on service costs and keep your Audi working at its best throughout the years.
After your complimentary 10,000-mile or 12-month scheduled maintenance service, a single Audi Care package ensures that your vehicle is covered for the next 20,000-50,000 miles and up to four years' worth of maintenance. Each service is arranged to align with your Audi's mileage with maintenance scheduled either every 10,000 miles or 12 months after the previous service, depending on which occurs first. During your scheduled maintenance, your vehicle will receive expert care and attention from our highly trained technicians as they use Audi Genuine Parts to perform a number of services including testing the axles, replacing the brake fluid, changing the oil, inspecting the exhaust system, checking the underbody for damage and leaks, adjusting the tire pressure, and much more.
Packages are available for the Audi A3, A3 e-tron, A3 TDI, S3, A4, S4, A5, S5, A6, A7, allroad, Q3, Q5, SQ5, Q7, TT, TTS, and TTRS at $849, while packages for the RS 5, A6 TDI, S6, A7 TDI, S7, RS 7, Q5 TDI, Q7 TDI, A8, S8, and R8 can be purchased for $1,169.
Come into Audi Atlanta today to learn more about the Audi Care program and check out all of our available models online.