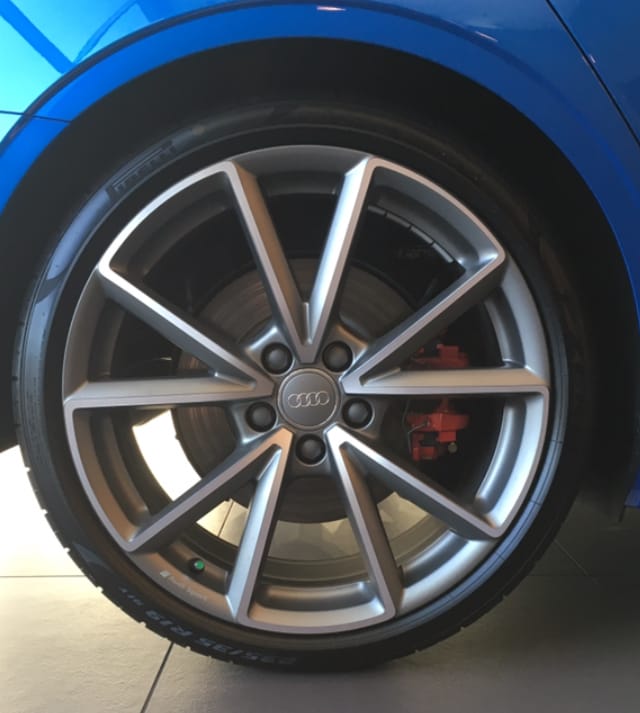 Our team of highly trained experts is constantly looking for the newest technological advancements to ensure that each client receives the best service experience possible. With the installation of our new cutting-edge Hunter Tire Tread Readers, Audi Atlanta clients now have access to a unique and time saving tire inspection process.
As Audi Atlanta clients pull into the service drive, they automatically pass over one of the two available tire tread readers. Using an assortment of lasers, the multiple sensor pads map out the entire surface of every tire to measure tread depth and weathering. This information is gathered together with the vehicle's history and is quickly sent straight to a member of our team. With all of the collected data, the system is able to create in-depth digital images of each tire. By highlighting specific areas in need of attention, these images allow our technicians to quickly and accurately gauge the remaining lifespan of every tire.
Come in to Audi Atlanta today to experience this quick and advanced inspection process for yourself. Call (888) 471-9042 to schedule an appointment or visit our Service Department online.