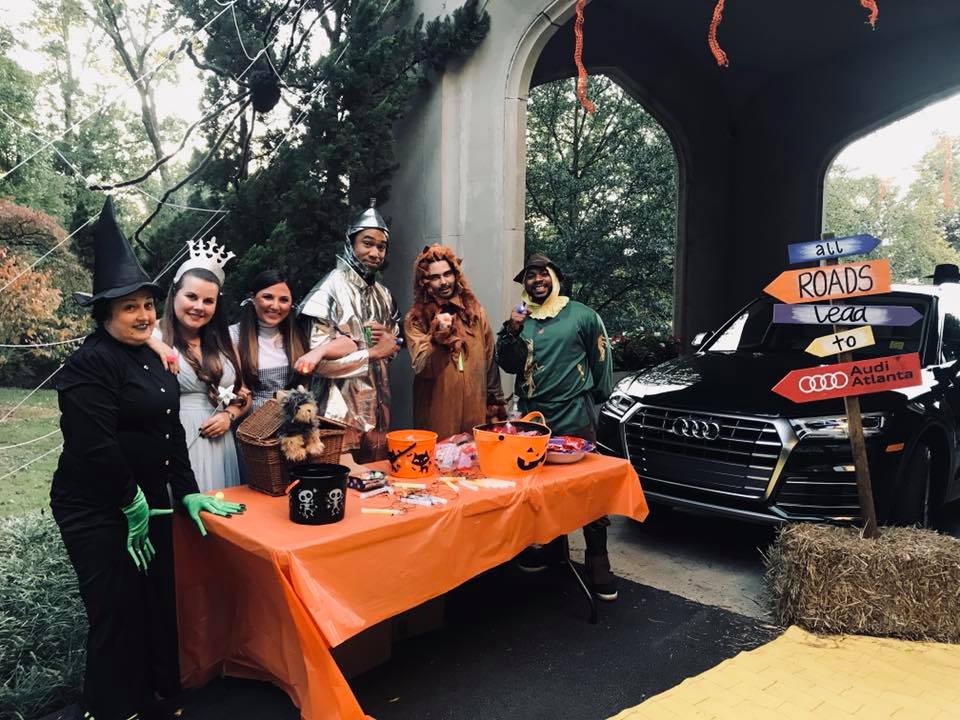 Last night, Audi Atlanta came together with members from all over the community to celebrate the third annual Halloween Night on Callanwolde Mountain. As sponsors of this spooky event, our Audi Team was able join in the fun with a night full of entertainment for the whole family.
Each year, the Callanwolde Fine Arts Center transforms the historic Candler Estate into a fully decorated Halloween wonderland. With multiple trick-or-treating spots spread throughout the estate, including an Oz themed stop run by our team, families were able to explore the entire grounds and pick up a few sweets on the way. Candy prizes could also be won from an assortment of fun games, and multiple art stations offered guests the chance to express their creativity. With live performances and movie screenings throughout the night, there was no shortage of entertainment to enjoy. After proudly displaying their outfits in a costume contest, guests of all-ages came together to cap off the event with an exciting dance party.
Happy Halloween from our entire Audi Family and be sure to be on the lookout for the next Audi Atlanta event in your community.