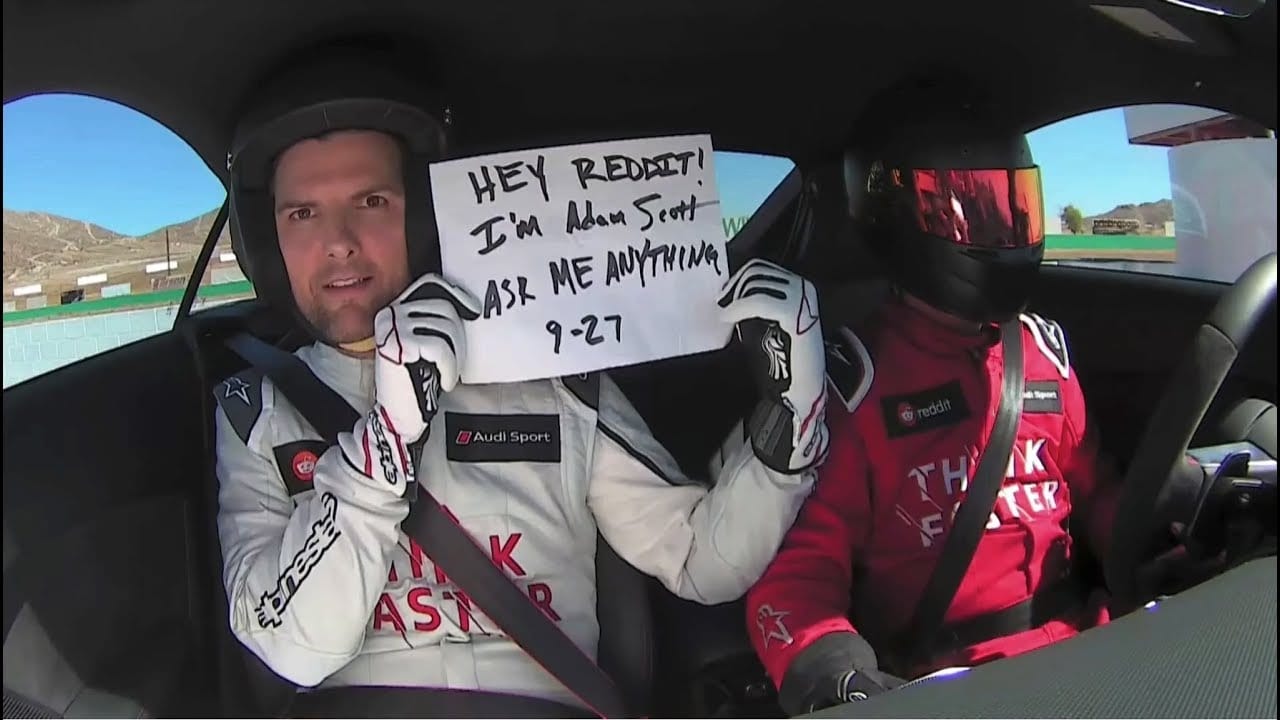 On September 27th, Audi and Reddit partnered together to make history with the first ever live-streamed and in-motion AMA (Ask Me Anything). This two part series showcases the extreme power and handling of the 2018 Audi TT RS while special guest stars answer fans' questions from the passenger seat.
Hosted by Selema Masekela, two separate AMAs were live-streamed to fans all over the world as actors Adam Scott ("Parks and Recreation" and "Step Brothers") and Elizabeth Banks ("The Hunger Games" and "The Lego Movie") were rocketed across the Willow Springs International Raceway in California. As the stars answered multiple online questions asked by fans, a professional driver took them around the track in the impressive 2018 TT RS. Using an all-new five-cylinder engine and quattro all-wheel drive, the TT RS shocked and amazed the actors as they tried to contain composure at speeds of up to 130 mph. Throughout each turn and straightaway, viewers were able to see each and every reaction in real time while Scott and Banks experienced the power and control of Audi first hand.
Be on the lookout for more exciting Audi content, and go online to see Adam Scott in part one and Elizabeth Banks in part two of this special AMA series.