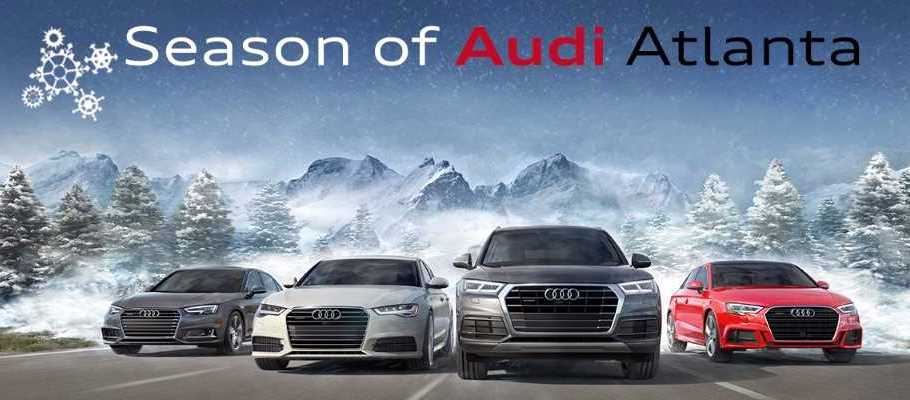 The Holidays are fast approaching once again, and our Audi Team is happy to celebrate with these special year-end savings. With the Season of Audi sales event, clients can save big when purchasing select, new Audi models.
From now until January 2nd, the Season of Audi helps take the stress out of the season by making the first month's payment when financing or leasing a new 2017 or 2018 Audi vehicle. During this exclusive sales event, Audi will pay up to $600 for an A3/S3 sedan or Q3, $800 for an A4/S4 or Q5/SQ5, $900 for an A6/S6, $1,100 for an A7/S7, and even $1,300 for A8 L/S8 plus. With deals available on a wide range of vehicles, there are plenty of options to choose from that are sure meet any Audi lover's specific road needs and driving style. Each of these models can also be fitted with the Audi Virtual Cockpit, which uses Google maps to allow for easy navigation through even the toughest Holiday traffic.
Come in to Audi Atlanta today to take advantage of the Season of Audi sales event or call (888) 465-2802 to schedule an appointment at your convenience with one of our Audi Brand Specialists.