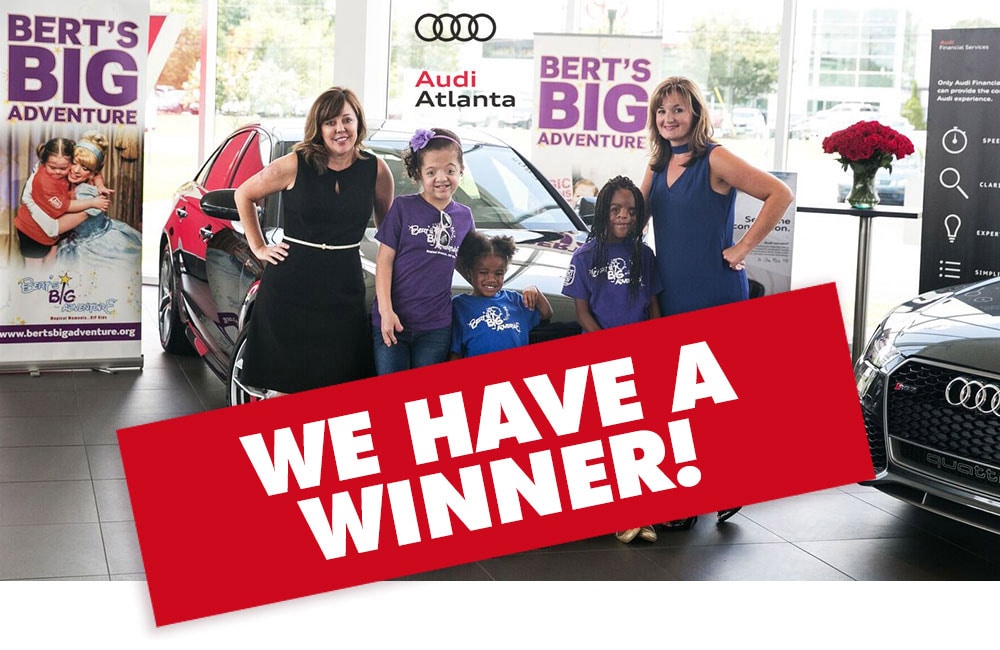 Congratulations to Barbie Garner, the winner of the Bert's Big Adventure raffle and proud recipient of a brand new 2018 Audi A5 Sportback! After proudly partnering with Bert's Big Adventure for the past four years, Audi Atlanta recently donated this sporty Audi vehicle to be raffled in order to raise money for children in need.
Each year, this nonprofit organization spreads magic all across the country by providing an all-expenses-paid five-day trip to Walt Disney World for children with chronic and terminal illnesses. Audi Atlanta again showed our support and appreciation of this amazing group by donating a new 2018 A5 Sportback to be used in a raffle. 100% of the ticket profits from this raffle went directly to Bert's Big Adventure. After weeks of anticipation, the hosts of The Bert Show announced Barbie Garner as the grand-prize winner during last Friday's morning radio show. Other drawings were also held with nine winners receiving prizes of $250. Thanks to the kind contributions of those involved in this event, Bert's Big Adventure was able to raise a total of $120,000 to be shared with children throughout the country.
Thank you again to everyone who generously donated during this raffle and Bert's Big Adventure online for more information about this organization.