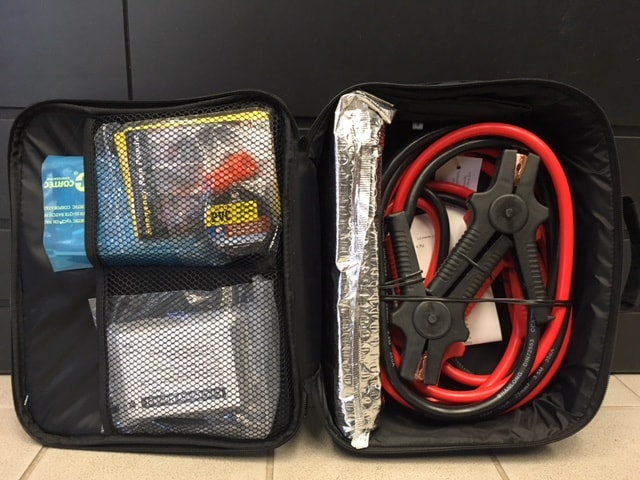 Whether you are staying home for the holidays or traveling far away, it is always important to be prepared for anything that the road may throw at you. Now you and your Audi can be well-equipped to handle whatever comes your way, thanks to these amazing Audi assistance kits.
The Audi Customer Assistance Kit is the perfect set to help you handle any roadside situation. Held together inside a convenient and lightweight padded carrying case, this kit contains an variety of different tools including jumper cables, a reflective warning triangle, multi-tool, LED flashlight, PVC tape, cable ties, and much more. The customer assistance kit, available for $57.00, is compatible with all Audi models.
The Audi First Aid Kit is easily stored in any Audi and provides drivers with an assortment of medical supplies while on the go. This extensive kit contains multiple types of bandages, antiseptic wipes, insect sting relief pads, a stretch gauze roll, scissors, tweezers, disposable vinyl gloves, and more. A quick guide to first aid and CPR is also enclosed, providing easy to follow step by step emergency instructions. The Audi First Aid Kit is a must have for every driver, and can be purchased for $35.00.
Visit the Audi Atlanta Parts Department for all your roadside assistance needs, and check out the other great Audi Products and Accessories available online.