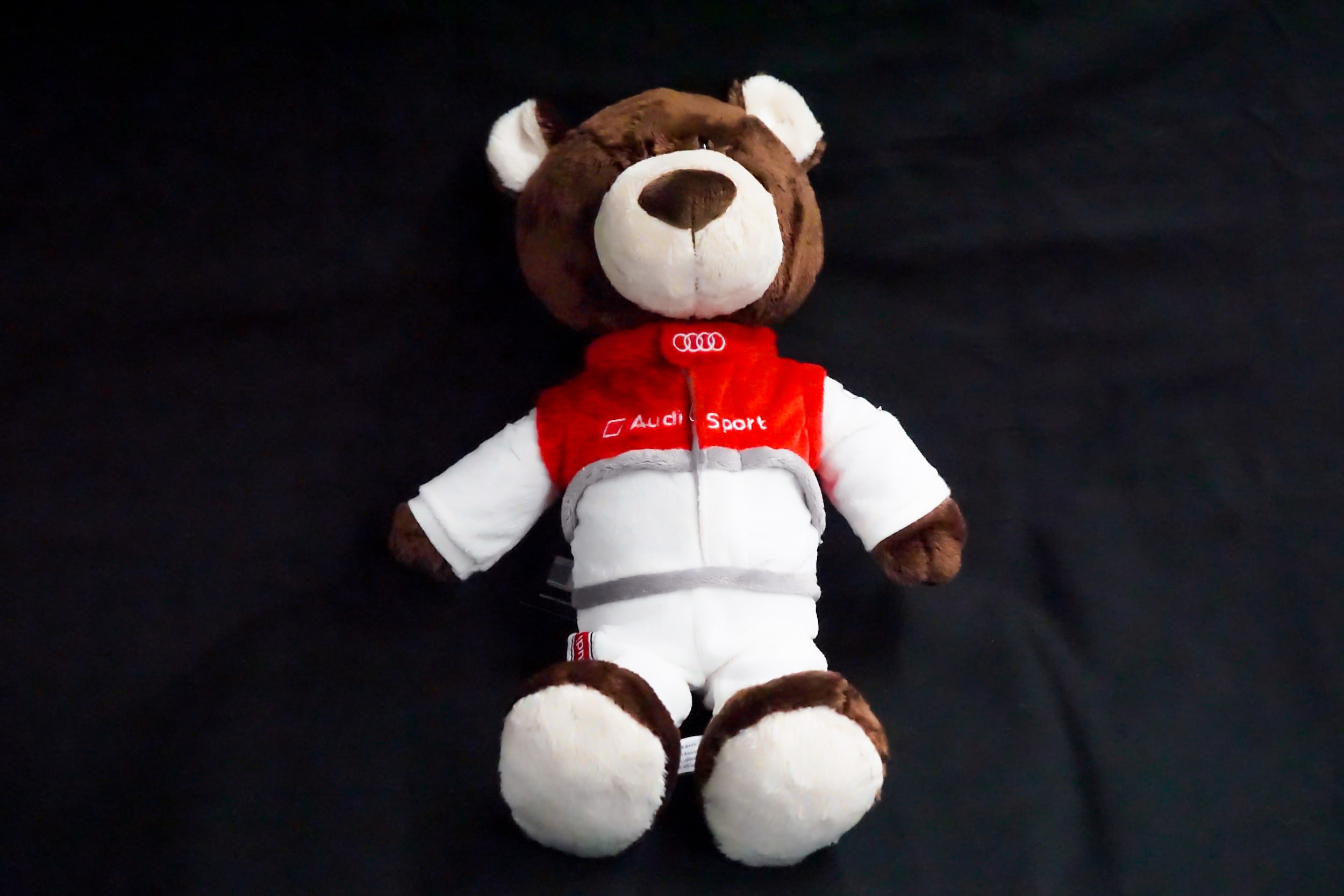 The Holidays are nearly here, and that means it's time once again to find the perfect gifts for the special people in your life. At our in-house Audi Boutique, we have a large selection of stocking stuffers, winter accessories, and other products from the Audi Collection that are sure to help you spread the Holiday Spirit.
The Audi Motorsport Bear, available for $64.95, is the ideal cuddly companion for Audi racing fans of all ages. The Motorsports Bear comes with his very own fully removable Audi Sport racing suit, which features both the Audi Rings and Audi Sport Symbol. With the Audi R8 V10 Toy Car, you can share the joy of an R8 Coupe in your own home with each of your little ones. Available for $18.50 in red or yellow, this 1:38 scale model features opening doors and a pullback motor. The Audi Jacquard Scarf, composed of a mixture of acrylic and cozy microfleece, keeps you toasty and warm all winter. When paired with the Audi Striped Toque with Pom Pom, these winter accessories help you display your Audi pride and stay cozy throughout the season. The Audi scarf and striped toque are available for $38.95 and $22.95 respectively. The Audi Collection also features an assortment of Audi dress socks that are not only comfortable to wear, but also help you dress with style. Each pair can be purchased for $18.90 and multiple different patterns are available with designs including Audi quattro and the Audi R8.
Come in to Audi Atlanta or visit us online to find all of these Holiday gifts and other Audi Collection products. Call Audi Atlanta at (888) 250-4982 today and use Promo Code: HOLIDAY17 to save big this season!