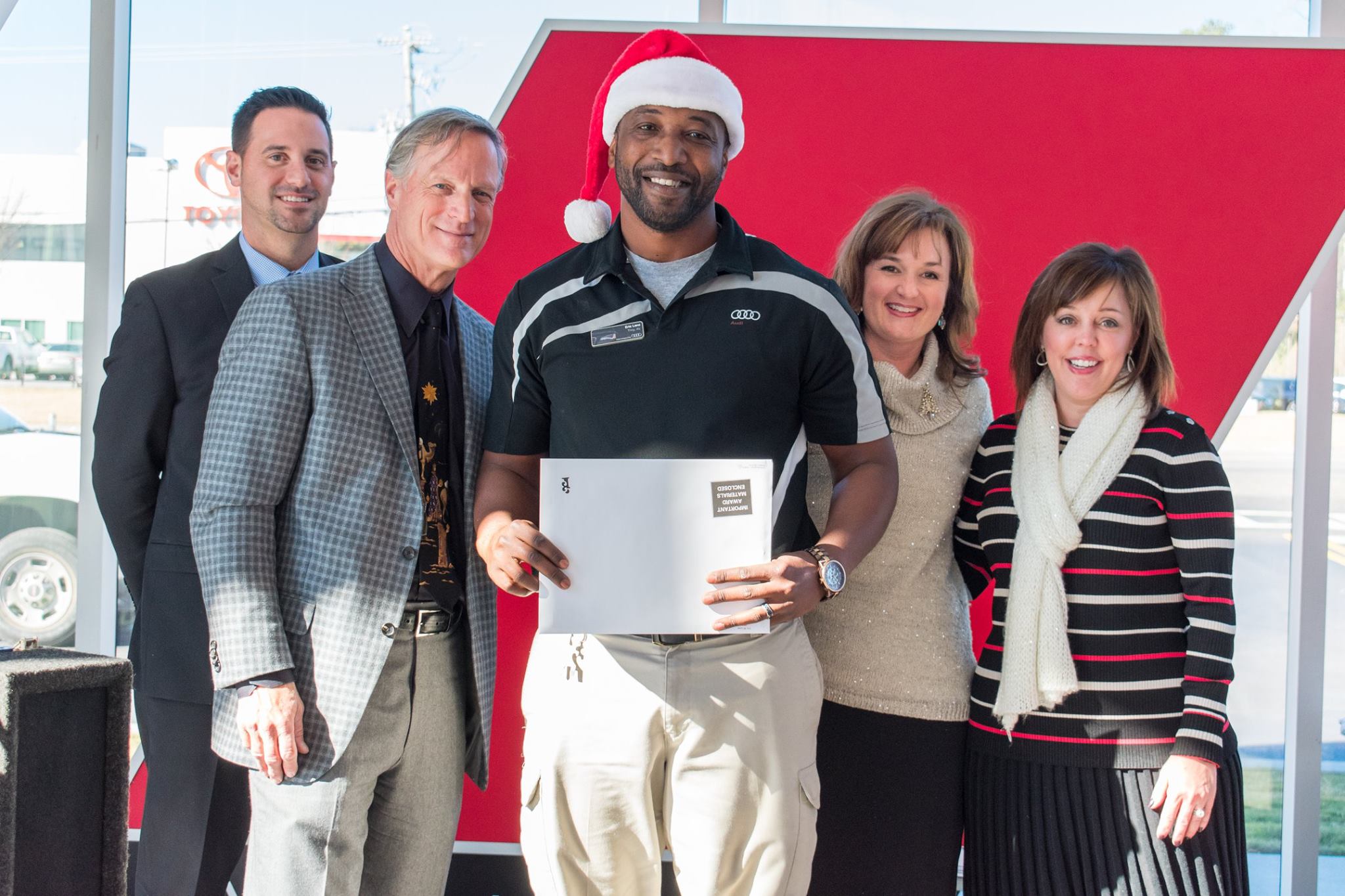 Earlier this month, Audi Atlanta was honored to host the annual Jim Ellis Employee Holiday Luncheon. Each year, this event helps spread the spirit of the holidays by bringing together and honoring each member of the Jim Ellis Team.
On Wednesday the 13th, employees from every Jim Ellis dealership arrived at Audi Atlanta to celebrate the season with a delicious holiday meal, catered by Matthews Cafeteria, as well as indulging in an assortment of homemade desserts. Employees were also joined by the entire Ellis Family, each of whom has greatly impacted and positively affected the lives of so many people throughout the decades. As the event progressed, President Jimmy Ellis took the time to address the group, thanking the entire Team for their hard work and devotion over the previous year. Over 30 special employees were also recognized and awarded, each accredited for reaching milestones of 5, 10, 15, and even 30 years of service with Jim Ellis.
Thank you once again to the all of the remarkable members of our Jim Ellis Team. We are so grateful for each and every one of you, and hope for many more incredible years together in the future!